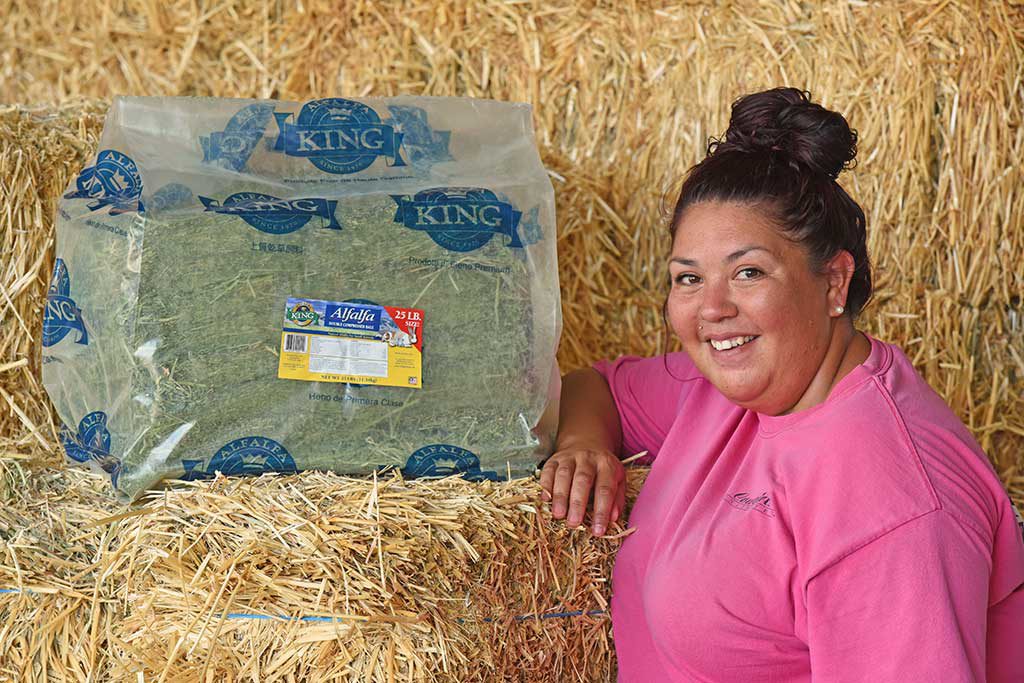 AMAZING STORIES IN SMALL ANIMAL NUTRITION PAGE
We asked Ricardo Arnaiz to create original characters for us to tell a story about pet ownership responsibility and proper nutrition. Below is the final draft in English and Spanish.
English Version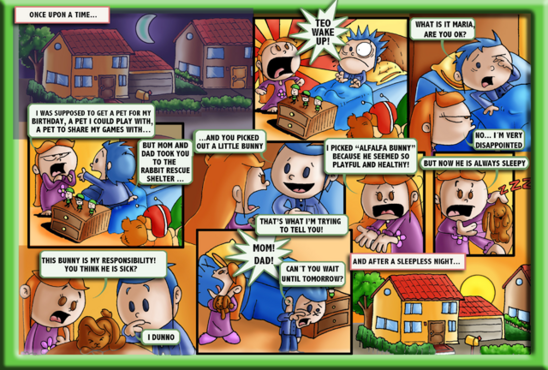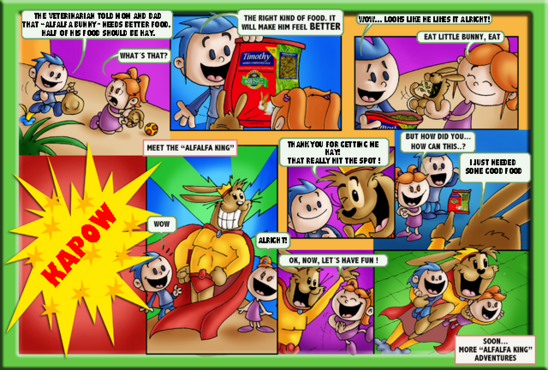 Spanish Version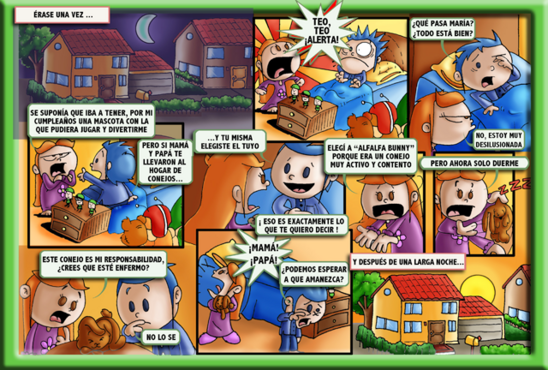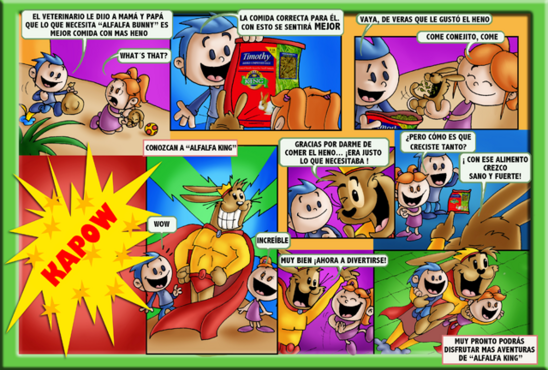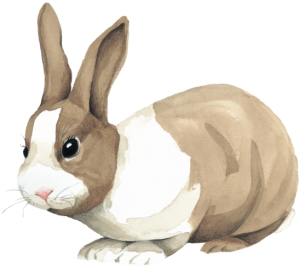 ——————————————————————————————————————–
The Story of Miss Bunny

by Kastle Lund

One day Miss Bunny ran away

Why she did this

Her owners could not say

Miss Bunny was protesting

in her own way

What she was saying is

I NEED MORE HAY

Would any brand do?

In a bag or loose bundle

No Way!

Alfalfa King or nothing!

She shouted, as she scampered away.

The morale of our story:

Keep your Miss or Mr. Bunny happy with a generous handful of Alfalfa King hay, everyday!